Categories >
Guides and Tips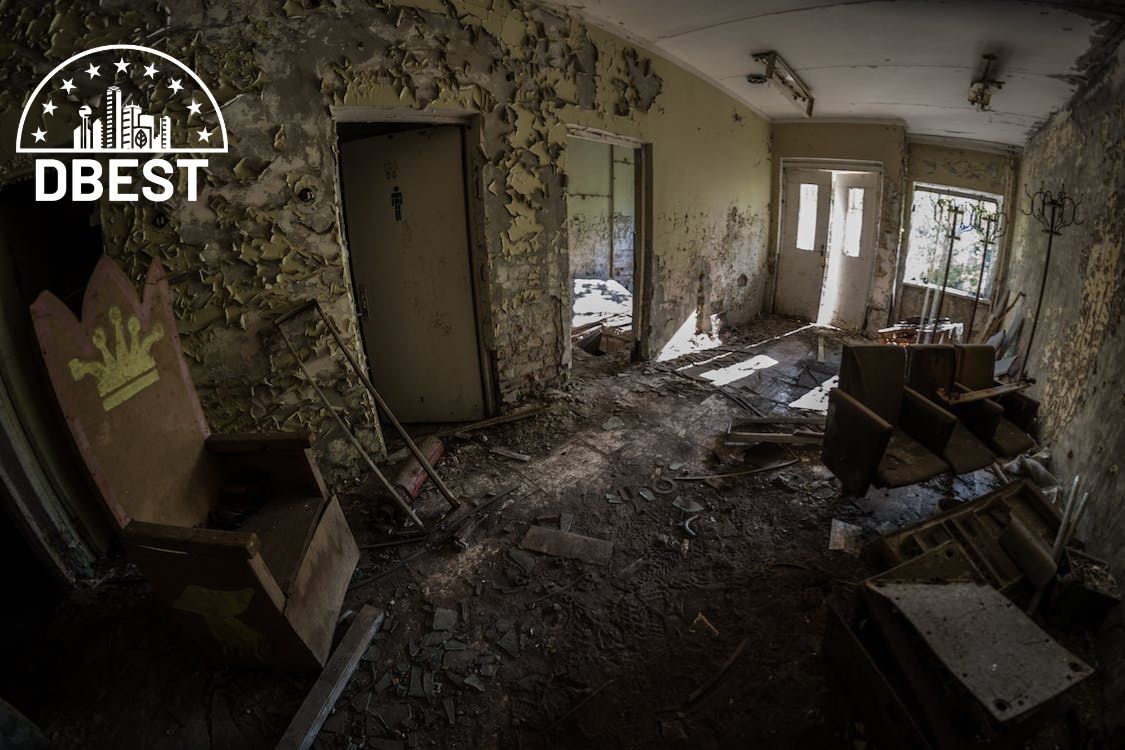 12 Scariest Haunted Houses to Explore in Dallas
Halloween is Dallas' most exciting season of the year. It's a time for candy, dress-ups, and goosebumps.
Dallas has plenty of haunted houses available year-round for you adrenaline junkies. Some, like Cutting Edge and Reindeer Manor, are ranked among the best haunted houses in the country by numerous horror fans.
Some are unique among others, like Zombie Safari and The Parker House where visitors get to ride vehicles and shoot zombies. Here's a quick glance at Dallas' best haunted houses.
1. Cutting Edge Haunted House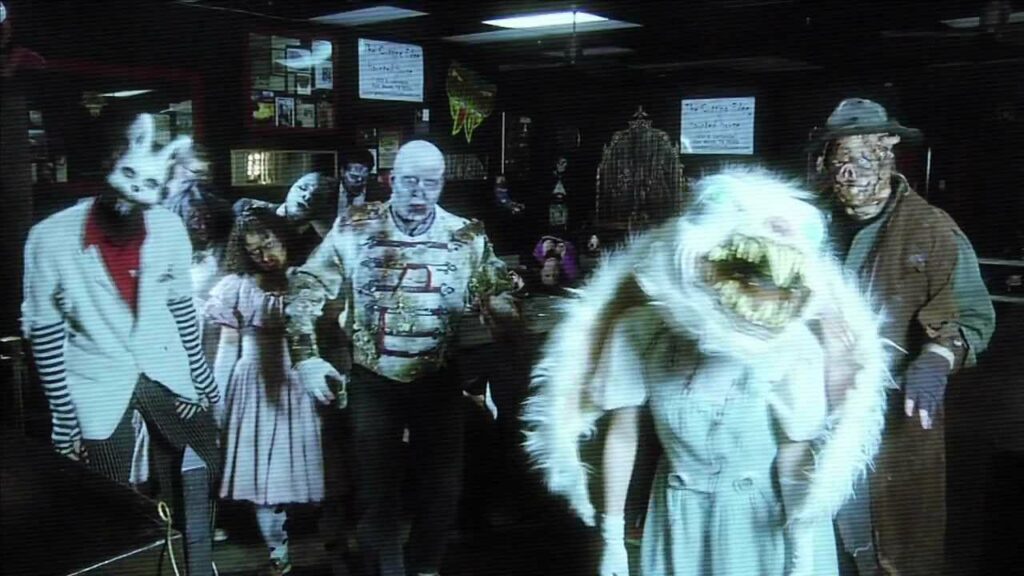 Cutting Edge Haunted House is set up in a 100-year-old abandoned meat packing plant and is the largest haunted house in the country. It's got two stories filled with live actors, special effects, and realistic monsters.
The place is littered with butchered realistic-looking mannequins going up and down a conveyor belt. All these spooky details have helped prop Cutting Edge up as among the best haunted houses in the country by USA Today.
As a bonus, the place is also wheelchair accessible.
Visitors often take around 55 minutes to get through the whole thing. There are 100 themed rooms and mazes in total, including carnival, prison, haunted hotel, and hospital-themed rooms.
2. Screams Halloween Theme Park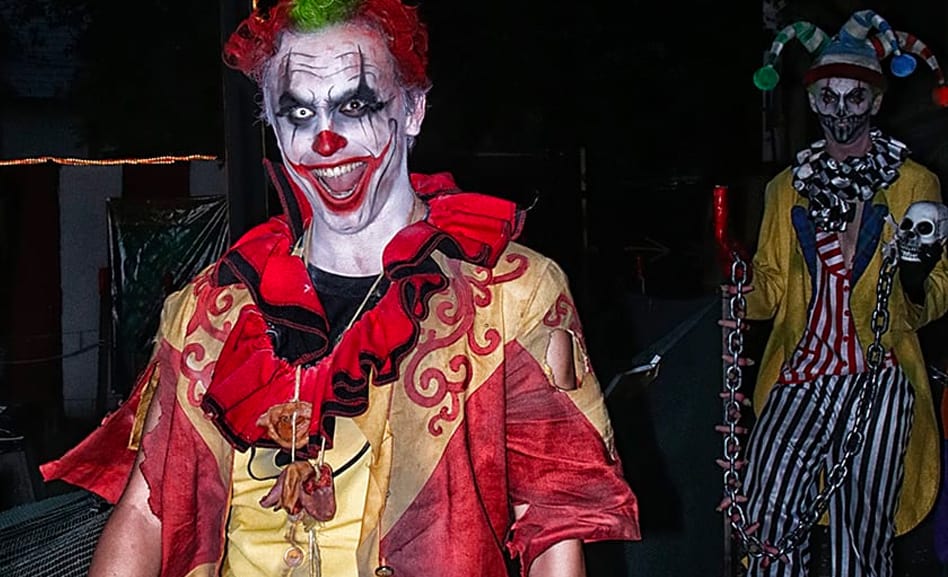 Screams Halloween Theme Park has five different haunted houses and live performances, bars, and a dance floor.
The haunted houses each come with their own themes: zombies, mazes, murderous families, witches, and clowns. If you're not looking to get a heart attack, there are other less scary activities like the monster parade.
A single ticket gives you access to all of the park's amenities, but it's only open during the Halloween season.
Since this is one of the more mature parks, Screams recommends only those aged 16 and up buy tickets.
3. Reindeer Manor Halloween Park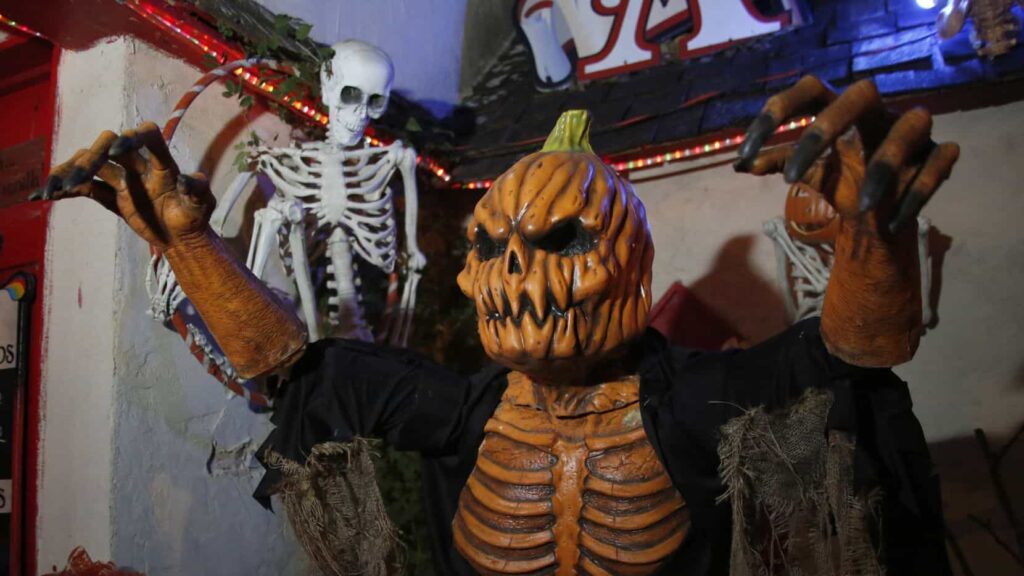 Reindeer Manor is an award-winning Halloween park with four haunted houses, and it sits among the scariest parks in America. It was built in the 1920s, so make sure to say your prayers before getting in your car.
This house is where the family murder-suicide of James Sharp took place after the Wall Street Crash in 1929. After he poisoned his wife, he hung himself where the 13th Street Morgue haunted house is today.
Since its construction in the 20s, there haven't been many renovations. Some visitors say you can still see the blood stains from the night they died.
The four houses let you experience the tragedy in different ways. The best one is the maze in The Shadow House, where you're forced to explore the building with just a single glowstick to light your path.
4. Moxley Manor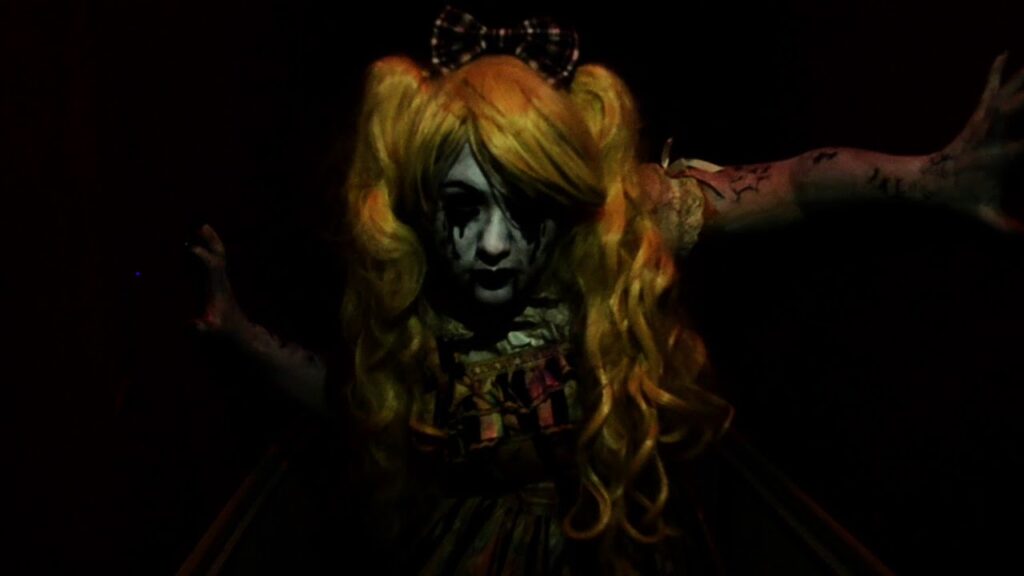 Moxley Manor is set up in the house of Charles Moxley where the family was murdered one by one from 1920 to 1922.
It all began with the Wall Street Crash when the Moxley family hired a maid to care for Charles while he battled pneumonia.
His wife soon grew bitter about the maid, and it wasn't long before Mrs. Moxley was found dead with her throat slashed. The following year in 1921, their son was found bludgeoned to death in his own room.
When 1922 came around, the last of the Moxley family was erased when Charles was found with a bullet in his head, with the maid being the prime suspect. Since then, the property has been avoided by buyers until today.
Moxley Manor takes you through the events that took place through a guided tour. Here you'll get to see the rooms and items of the family.
Its second in-house haunted house is Big Top Terror. It's carnival-themed and uses 3D glasses to make it seem like its murderous clowns are right next to you.
5. Dark Hour Haunted House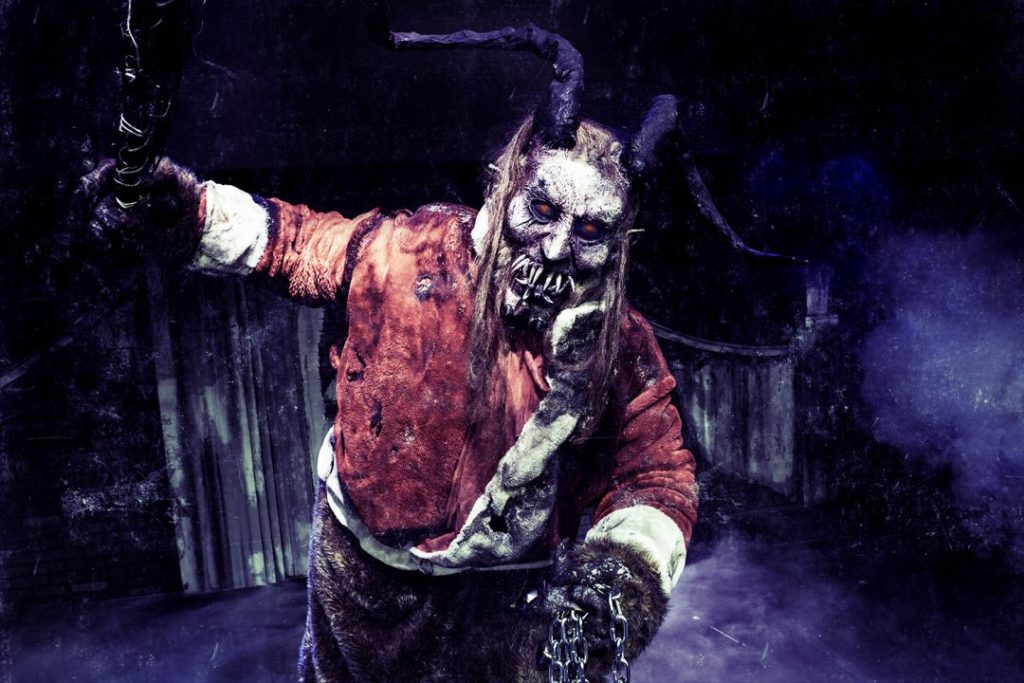 Dark Hour is filled with the best ghouls and witches the owners could find in hell. It's got two main attractions: Dark Hour Manor and Annabelle's Asylum.
This haunted house is open year-round, but it hosts special shows every Halloween. In 2022, it hosted Dead By Dark Hour, a survival-themed attraction that takes from the game Dead By Daylight.
During this event, you'll be chased by different monsters, but don't worry, because Dark Hour also has a strict no-touch policy.
6. J&F House of Terror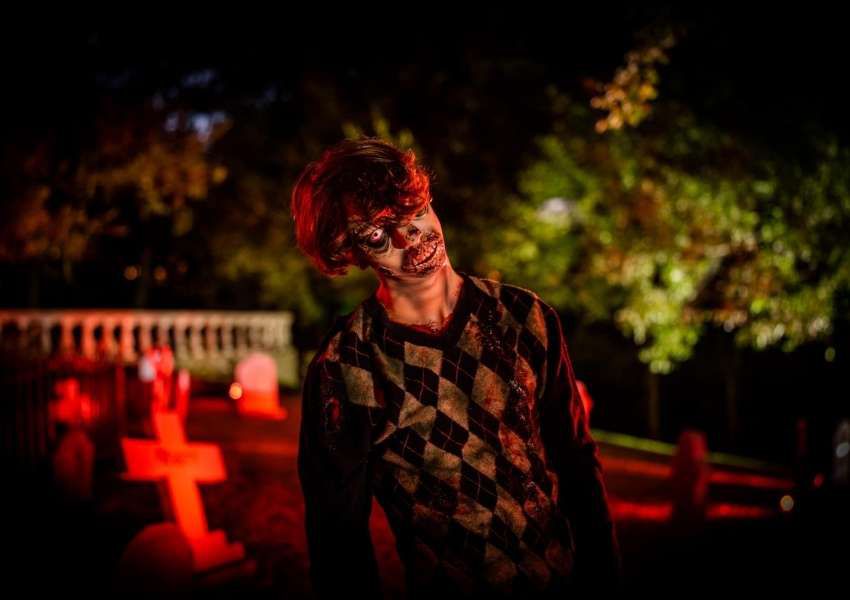 J&F House of Terror has the best haunted maze in Texas. It specializes in turning what would normally be cute things into something that will haunt you forever.
During the Christmas season, it hires demon elves to follow you around while you enjoy the sight of dead (fake) reindeer. The maze's scenarios change per season, so it's worth visiting year-round.
It's not just the scenarios that change though, but also the maze's layout. After each season, the set is torn down and rebuilt according to reviews so each visit becomes better than the last.
7. Hangman's House of Horrors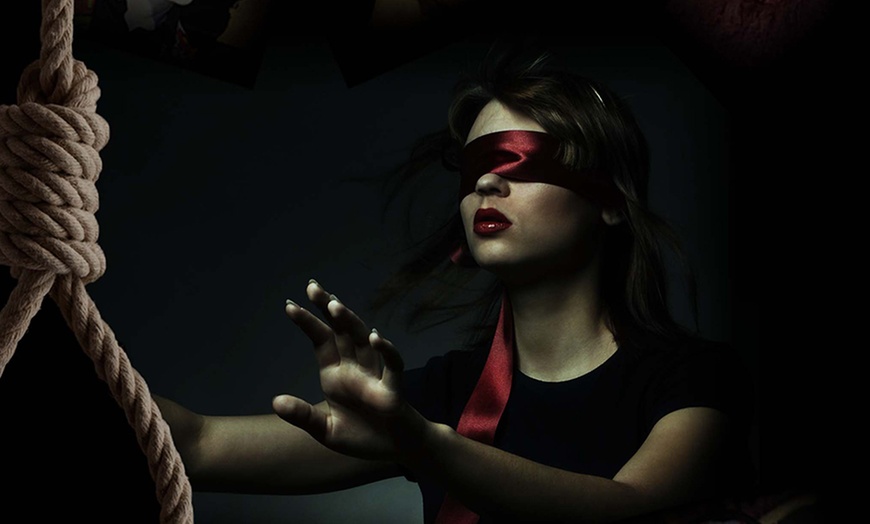 Hangman's House of Horrors features spooky storytelling, a maze, and an escape/survival attraction.
The House of Horrors is the main attraction where visitors listen to the scariest stories for half an hour. These stories tell the history of Hangman and all the urban legends the place has garnered over the years.
Outbreak is Hangman's second attraction, and it is a zombie-themed tour where zombies come at you as you walk. You'll constantly be on edge as you hear screams and gurgles all around you.
Hangman's newest attraction is an escape game called Escape Labs: Mission Z. Here you'll try to escape from a crazed military scientist and his ghouls within 45 minutes.
8. Zombie Safari Dallas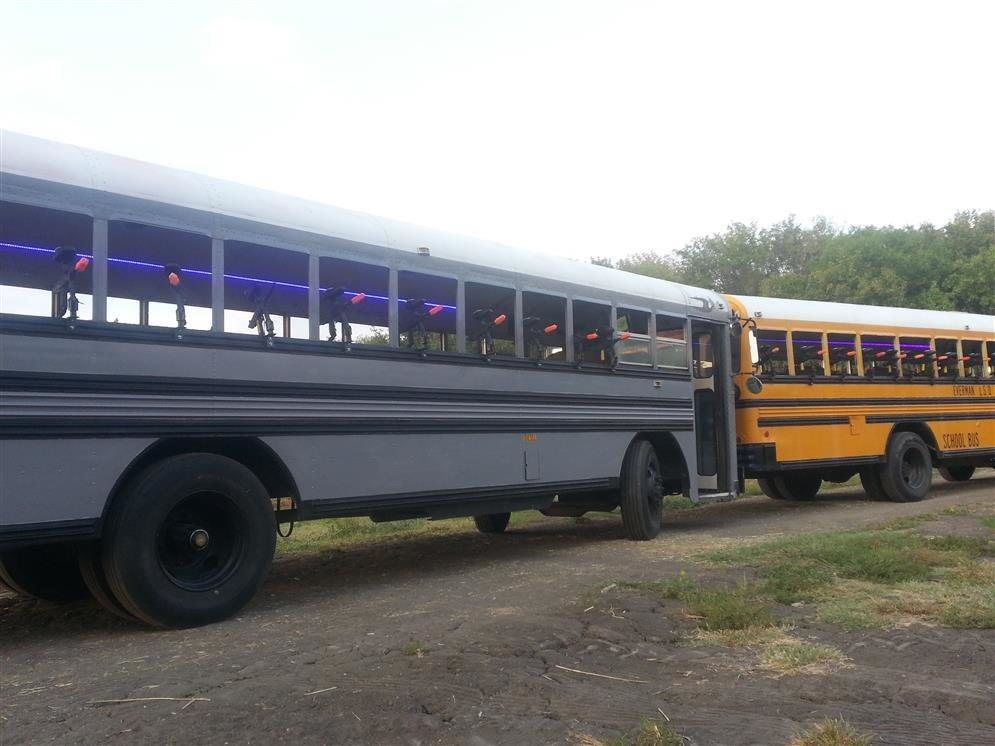 Zombie Safari doesn't rely on cheap tricks and jump scares to frighten its visitors. It's a unique zombie attraction where you get to shoot the undead with paintball guns.
This place gives visitors two options: be a rider or a shooter. Riders can only ride around the area as zombies try to jump in, while shooters get to shoot from both inside and outside the car.
Occasionally, there are special and fun scenarios for visitors like exploring downed helicopters, rescuing trapped allies, and using abandoned buses to mow down waves of zombies.
9. Haunted Shadows Lake Trail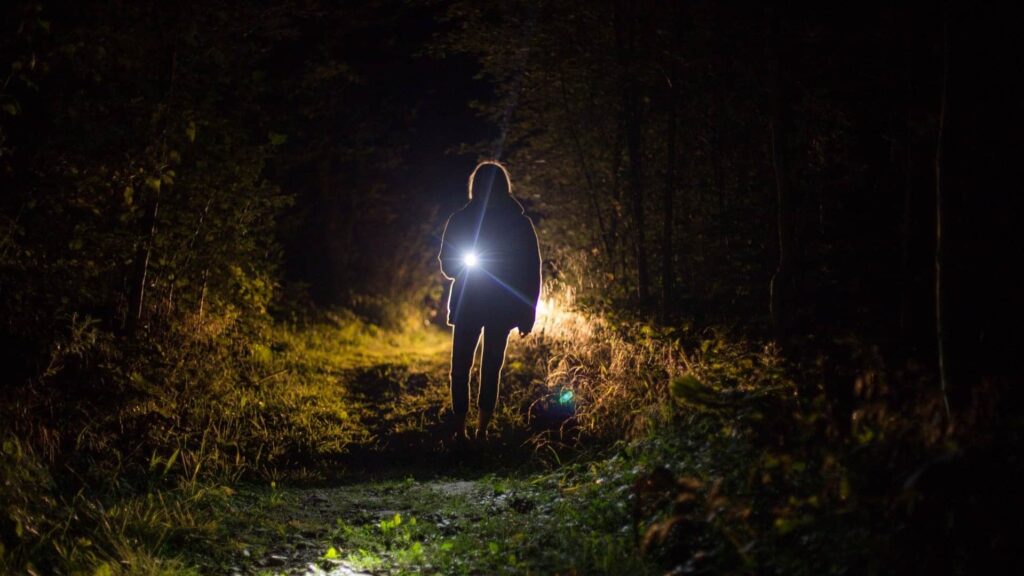 Haunted Shadows puts you on a forest trail where you have to make it to the other end on your own. The experience is so scary that lots of visitors often call for a guide to bring them back to the starting point.
Most of the trail's horror comes from giving you a sense of imminent danger. This is a great change of pace for people who have become immune to jump scares.
You won't actually see any monsters, but you'll occasionally hear a screech or two and see shadows from the corner of your eye.
10. Haunted Tall Tales
During the Halloween season, Reunion Tower hosts a storytelling event called Haunted Tall Tales. Visitors get to listen to the stories of actors playing ghosts, as well as creepy urban legends about Dallas.
The stories are told every night in October and are hosted at the observation deck. You can enjoy a great view of Dallas as you listen to what the ghosts have to say.
While Haunted Tall Tales isn't the scariest experience, it's a great way to get your kids into the horror genre. The stories are enough to give them nightmares for days but without traumatizing their young minds.
11. The Parker House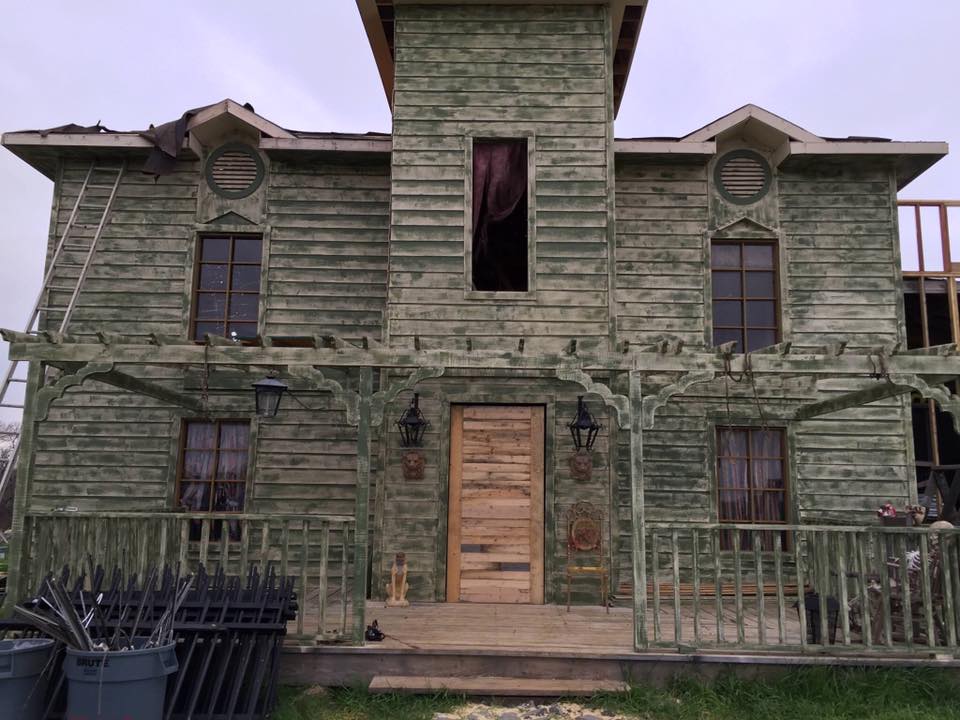 The Parker House is set on the plantation of the murderous Mary Parker. You start off by exploring the rooms of her house where she tortured and killed her victims.
Once you've gone through every room, the tour brings you outside to the graveyard and plantation area where you pay your respects to those who died by her hand.
Don't stray too close to the crops though, because actors will jump on you.
This haunted attraction also has an interactive ride where you explore the ruins of zombie-infested Denton. Visitors ride in one vehicle and are given the choice to either be a rider or a shooter defending the other passengers.
12. Creekside Manor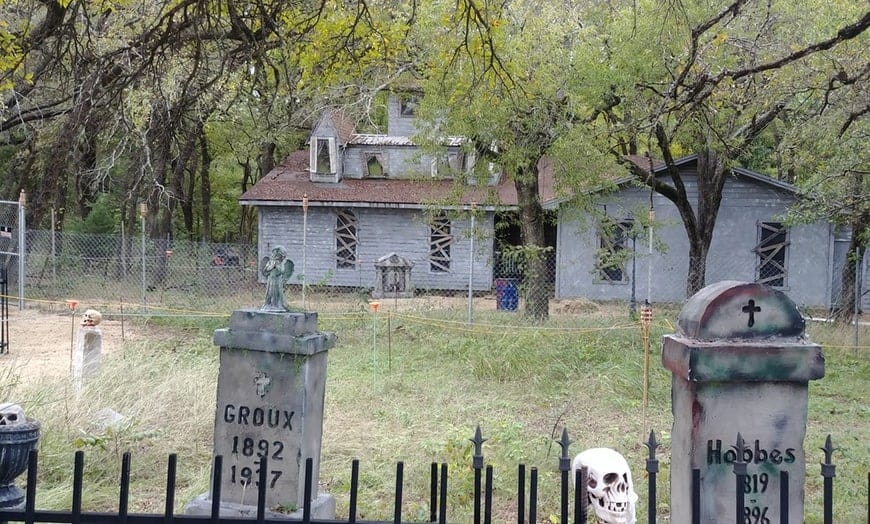 Creekside Manor takes you through a house filled with ghosts and ghouls. It's a very traditional kind of haunted house, wherein you'll get jump scared every few minutes to keep you on your toes.
While wait times can often be longer than the actual tour, which takes about 5 minutes to complete, many have said that it was well worth the wait.
The actors are the best in the business and will make those few minutes seem longer than they actually are.
If your kids get too scared, the actors are also knowledgeable enough to sense it and go after the other guests instead.